RATHASATTAMA
- Best of the Warriors.
A story of a warrior, who's ambitions of life is to be the most powerful warrior who find success by all means someone who beats all odds, which he ever faces,.
A warrior who define his own destiny & stands above all.
A warrior who's born to be the best of the best.

CONCEPTUALIZATION: REHAN AHMAD
SPECIAL FX MAKEUP ARTIST: SHERIN ZAFER
MUA: NEHMAT HASSAN
RATHASATTAMA: MODEL: MONOJ SHETTY
PHOTOGRAPHY & RETOUCHING: REHAN AHMAD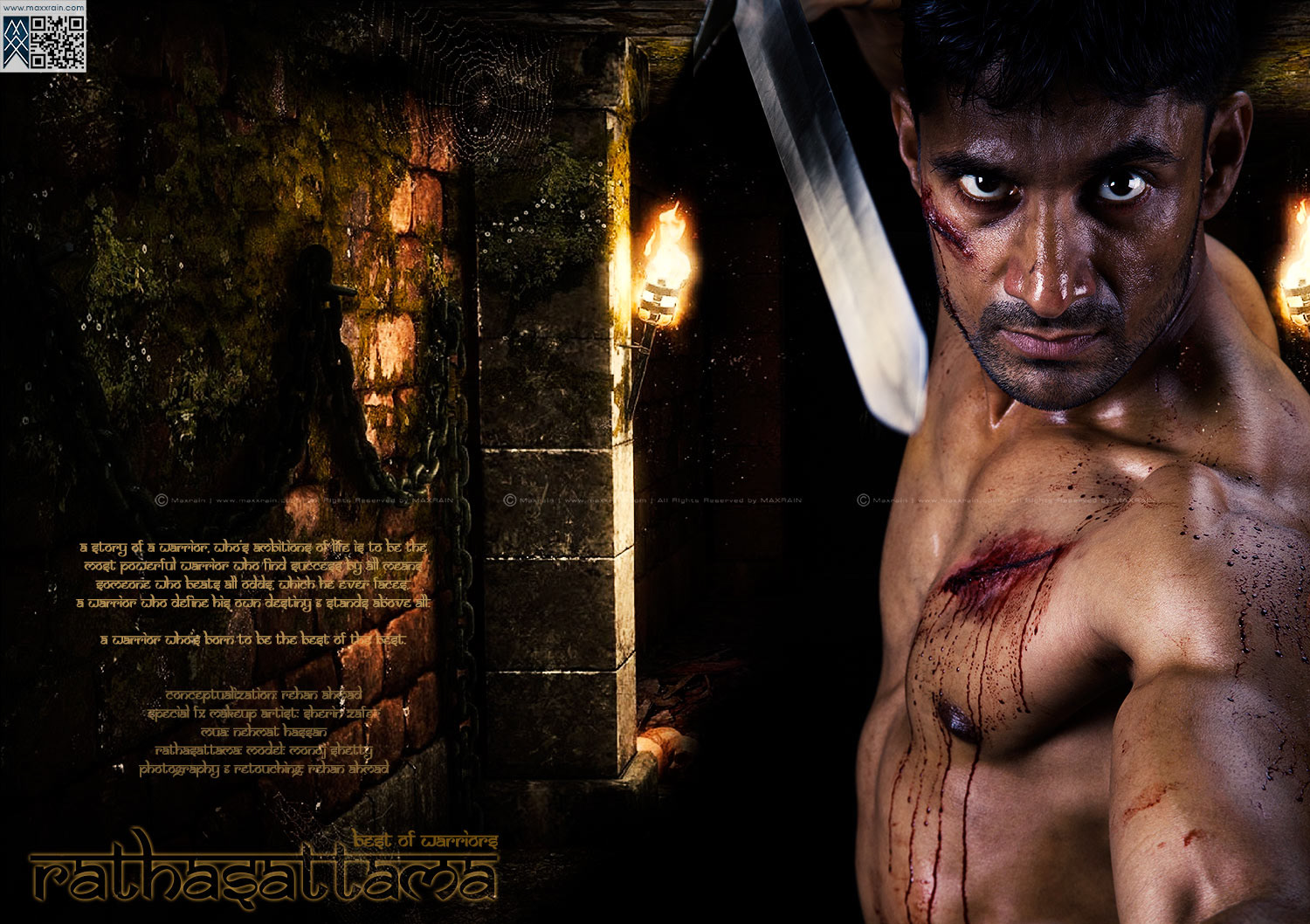 Original Shot - Non retouched