Agency: Saatchi & Saatchi X
Brand: GILLETTE
Creative Director: Colman Sheil
Retoucher: Rehan Ahmad
Skyline created in vector format with a mixture of different GCC countries landmarks.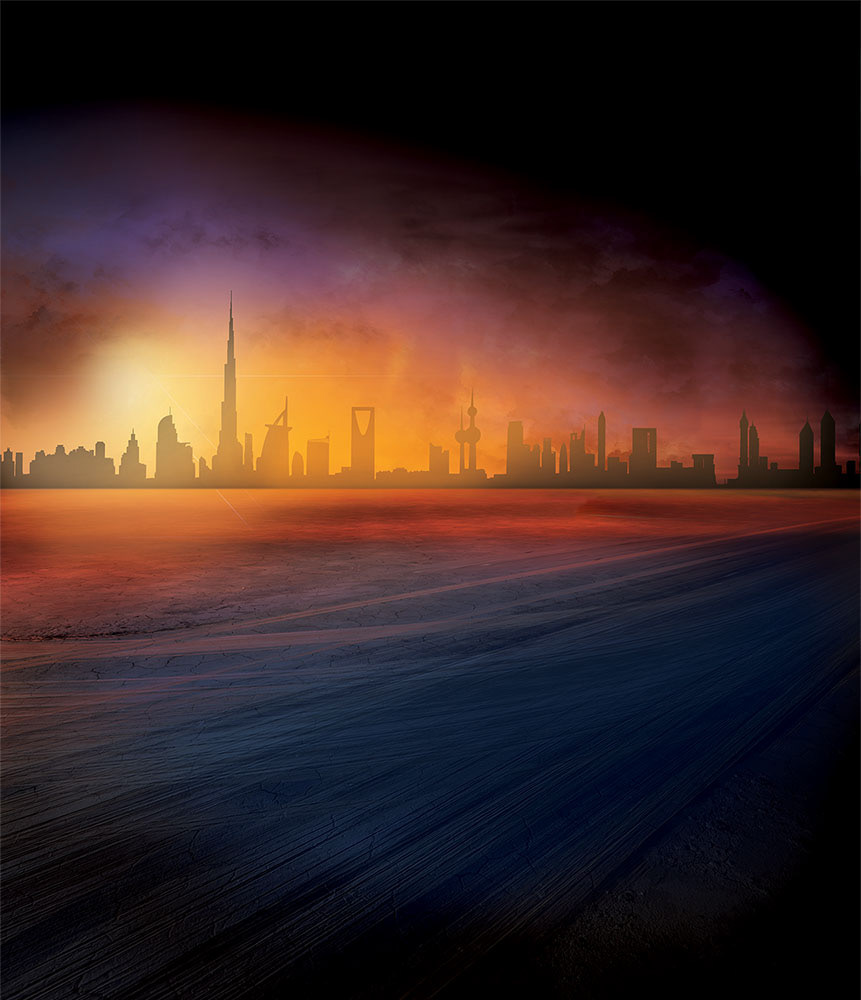 Background is a mixture of Photoshop and Illustrator. 
Feel is more dramatic and emphasis on orange and blue color of Gillette.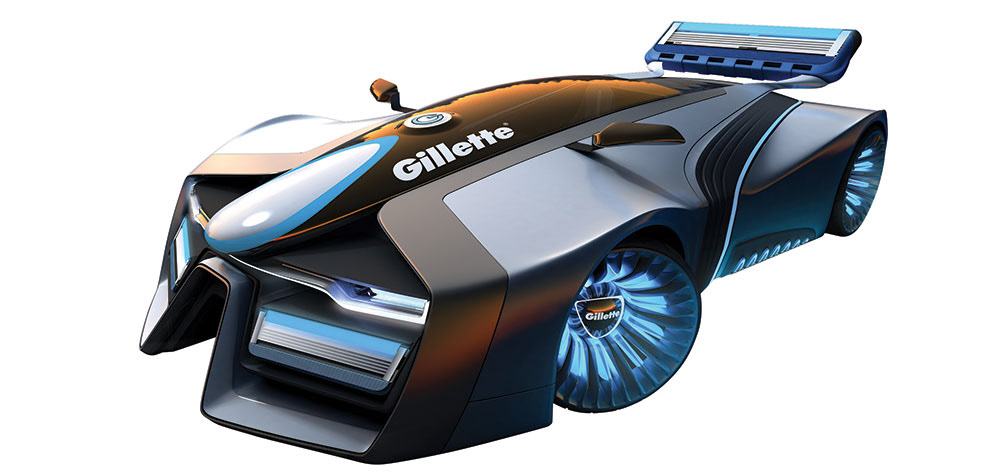 Car is a render of 3D, done by third party. Job is to merge the car in the background with light effects and with the same feel of the movie poster.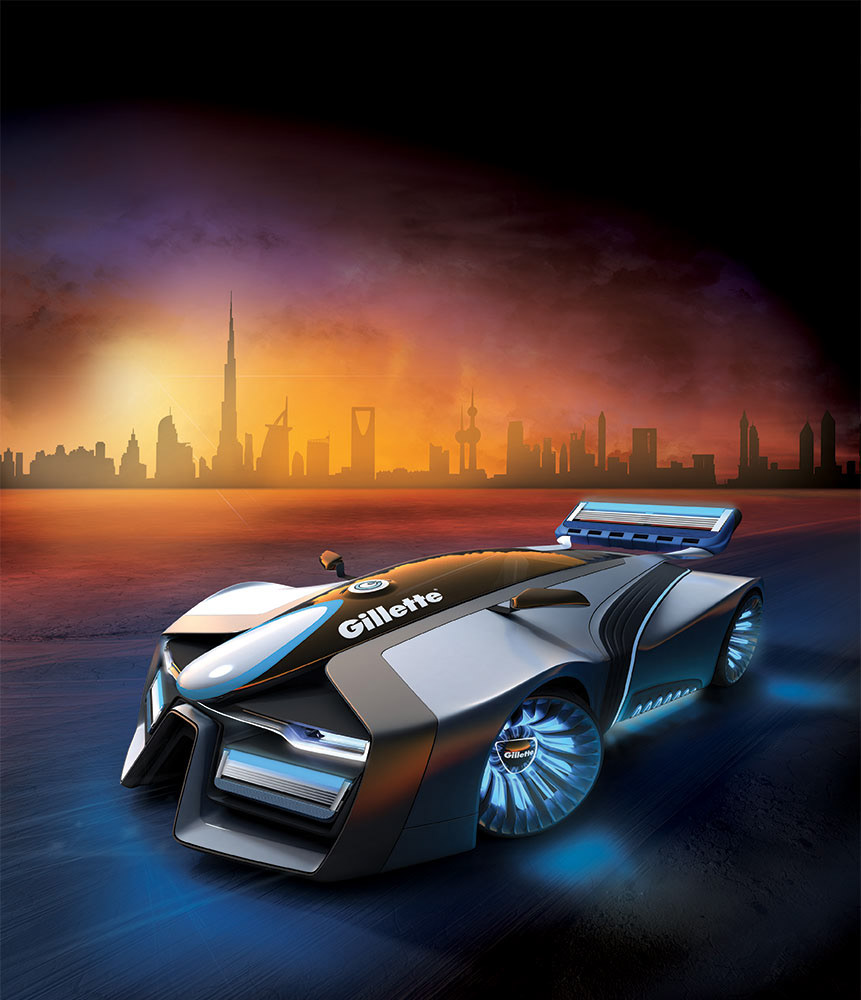 After creating the image below, now it leads us to place the logo and title of the campaign which is below.
Logo and Title of the campaign. Created in Photo shop by using different textures.